I am just getting this one in under the wire.

Week #10, "J" week...



My kids are like every other normal kid--they don't really like chores, but they do like getting paid. I have tried to come up with some encouraging (actually CUTE) way to display a "chore chart." My girls have begged for one. They have created their own (but it wasn't cute enough for me) and my son could care less.

One day, I stumbled across this great idea at Shannon Makes Stuff and it was exactly what I had been waiting for:


Visit her blog on the above link for a great tutorial on her version.

I live about 45 minutes from a Hobby Lobby or Michaels and I tend to get a little impatient once I get something in my head. (Who me, no.....never impatient)

Anyway, I REALLY wanted to get this done so I picked up the little tin cups at Walmart and I already had the button magnets to glue to the back. Then I started scouring my local Peddler's Mall for at least a 10" by 10" frame. Then I ran across this little beauty:


It was 12" by 12" and it was already metal! One less thing I had to buy for it! And, I think the tray was about $4. I was so excited!!!

I proceeded to spray paint her the same color as "Bluebell". Yeah, spray painting again, I'm sure you all are SOOOOO shocked.
(Complete disclosure, I went through 5 cans of spray paint in one day this week!)
I found some cute scrapbook paper to line the back with and then I started cutting paper to put inside the cute little cups.


I am missing two cups because I couldn't find the last two magnets.
Yes, I am one of THOSE people who loses EVERYTHING! I can't find my cellphone about 3 days out of 7. It drives my friends nuts.

This 12x12 will hold 5 rows of 5 tin cups. Inside each cup I put a "chore" on a slip of paper, along with the money they can earn for the chore. I have 3 kids so each kid gets a row and each kid has a different pattern of paper. I have two extra rows that I use for "extra" chores. The kids have the option to earn more money by doing a chore on one of these rows.


This squirt is my youngest daughter. She was totally pumped about this chart. I think she woke up at like 5am to do one of her chores. No joke.

Once I got the tray upstaires, the blue was a little too bright for my room. I just took it outside (the scrapbook paper is not glued down--too impatient to wait for the glue to dry. The magnets hold it on!) and lightly sprayed over it with Heirloom White so some of the blue shows through.
Here is the final product sitting on my kitchen counter and all filled up with the chores and the cash:
Thanks Shannon for your inspiration!
For my family, each chore is worth $1. I thought it would be fun to fill it with change as well as dollar bills. It is cute, but the change makes the cups too heavy for the magnets. Next week I will probably just use the bills.

Next week is "K" week and I have some more great knock offs ( I just need to get some permission from the owners before I talk about them!)
Linking up to: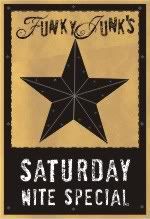 Come by and take a look!