I stumbled across the
neatest
blog the other day. It was the kind of blog that
instantly
inspired me and made me want to
immediately
use all the ideas. The blog is
K. McKay Designs
and the wonderful designer is Kristine McKay. I loved her blog so much, I decided to devote one day of "K" week to her:
She is pretty high falutin'
(that is pronounced fah-loo-'n')
, she has developed products for QVC and the Home Shopping Network. She is so very talented and guess what she has on her blog...free downloads!
I found some pretty cute things to finish out some projects that I had laying around.
Because of her generosity I made some super cute tins, some great magnets and some cute thumbtacks. I am going to make some number spheres, I am just looking for the perfect spheres (aka ping pong balls).
Here is how the tins started:
I got them for less than $1 each. I glued them to the brass candlesticks you also see in the pictures, them proceeded to spray paint them black.


Then I hot glued some Dollar Tree twine around the lid and around a small bit of detail on each candlestick. I liked that look, but felt like it was missing something, then I remembered good ole' K. McKay!!

Here is the what the download looked like from her blog:

You can download it for yourself
here.
I printed the labels out on resume paper
(mainly because my kids used up all my regular paper, but it actually turned out great),
then Mod Podged them onto the tin. Look how cute!
Thanks K. McKay (I just love the rhyme! Even if we were best friends, I probably would still call her K. McKay because it is fun to say...go ahead try it.)
The other thing I downloaded from her were some simple number circle tags:

These are on the same page as the link above.

I created magnets and thumbtacks with these in just a few simple steps:

I know these numbers seems random (and scary) but they are all significant for my family.
Yes, even the 13
. That one happens to be my wedding anniversary.
Hubby's and my first date was on Friday the 13th and we got married one year later on July 13th.


Simply get the

large glass beads

(the ones with the flat bottoms) and decoupage the labels to the flat side. Make sure, of course that you glue them

printed side down

-so you can see the number through the bead on the other side. Once the glue dried, I Gorilla glued magnets or thumbtacks to the back.

Voila.

You can do this with cute scrapbook paper too.

Here is a little bit of Easter inspiration she just posted this week. Everything on her
Easter post
you can make from stuff from the Dollar Tree:
Couldn't you just see this with the candy hanging from the tree?
You should definitely go check out K. McKay:
www.kmckaydesigns.com
She covers it all: crafting, scrapbooking and sewing. There is something for just about everyone. She's awesome. Tell her Molly sent you!
I'm dropping over at Funky Junk Donna's for: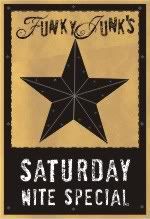 and Tatertots and Jello: