This is an old post, but I saw Donna was having a picture frame SNS tonight and I wanted to join up. I have been out of the blogging loop for awhile and this would be a great kick start! Come over to Donna's and see all the other neat things she (and others) have to offer!!!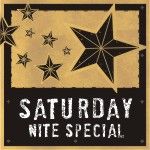 It's still "V" week!
It was a
stretch
, but I managed to fit this post into my Decorating Nazi ways and incorporate into my theme!!
I got the itch to join up with
The CSI Project.
Come by and see what the others did.
This week's project was the
"Dollar Store Challenge."
I wasn't going to participate, but I was needing to create a
bulletin board
for A #1's room for all her ribbons.
I had the night to myself
(WHOO HOO!!)
and thought I would go see if Dollar Tree had a bulletin board I could do something with.
They didn't have a bulletin board, but I did find a
super cute placemat
and some
foamcore:
Also in the picture are some glue dots I got at Big Lots for $1.
I had some old frames (they were 11x14) so I measured the size and cut the foam core and placemats to size.
I tried to use the glue dots to hold the placemats on the foam core but it didn't hold...
at all
.
I got my
trusty glue gun
and just glued it down.
I repainted the frames white, slipped in the foam core/placemat and
VOILA!!
A #1 returns from church camp today. She is going to be so pleased to have someplace to put all her ribbons she has won this year!
Thanks for stopping by. Take some time and go wander around the
Dollar Tree
, you are sure to find something to get creative with!