You
didn't think
I could do it did you? When you read about me doing Decorating A-Z you thought, "Sounds like a neat idea, but I bet she has to
skip
Q, X, and Z."
Well, little
naysayer
, here I am:
Q Week and I have a post!
I love a good quote. In most of my papers (for my undergrad and master's classes) I manage to squeeze in a good quote. I sprinkle them into conversation from time to time.
One I used just the other day:
"If you don't have something nice to say...come sit by me."
spoken by the one and only Truvy from Steel Magnolias.
(she and I must be kindred spirits. I am sleeping in her
beauty shop
!)
I'm not completely
sass and meanness
. I also like to use quotes to
inspire
from time to time.
I have been known to recite
"If at first you don't succeed, try, try again."
when I want my students or my kids to keep going.
(That

might qualify

as sass and/or meanness, depends on your point of view I suppose!)
I could fill my classroom with quotes, if I had a cricut
(cricket? criket? how in the hey diddle DO you spell that thing)
I probably would.
One of my
favorites
, I couldn't wait on a cricut for, I painted on a canvas and it hangs in my classroom:
Another favorite quote is painted on the wall in Little Man's room:
You can see how I did it
here
I also love vinyl and have been looking for the
perfect quote
for my entryway. I was going to paint the verse about the Lord knowing our comings and goings, but I decided to search for the same quote in vinyl.
It took some time, but I found it and am now
anxiously awaiting
its arrival.
This is not my entryway, this is the picture from the website.
It was less than $20!
I found it at
www.stickywords.net
Granted I would have preferred the "non-KJV" version, but I still love it.
Stephanie over at
Under the Table and Dreaming
is having a great give-away from
Wonderfully Wordy

.
I am going to link up to her because I think this post fits in perfectly! Wish me luck, cause I already have an idea where to put the prize!!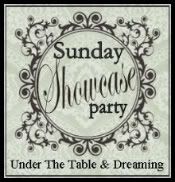 It is also time for Ms. Jenny and her Alphabe-Thursday.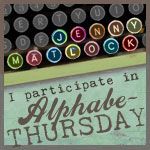 I'm not making any promises, but I just MIGHT have another Q post later this week.
I know, I'm amazing. It's a curse :)