I told you all about my
trial with Truvy
.
For those of you younger than 30, Truvy (played by Dolly Parton) is a character in Steel Magnolias. She has a beauty shop in her garage that is the location of many scenes in the movie. If you haven't seen Steel Magnolias,
go rent it
. You will not be disappointed.
But I digress...

Last post of "M" week:
And I am going to show you some
highlights
of my master bedroom. To save you from getting distracted by clicking to another post
(
I am the queen of getting distracted-but I am sure you haven't guessed that by now)
I am going to show a before then an after picture of different areas of the room.
Here is the far corner
(this room is stinking huge)
before:
Here is the corner after:

Here is the bed wall before:

And After:

Here was
my nemesis
...the hair washing sink:
Here was my attempt to work with what I had:

Buh-bye sink...

Finally...
no sign of the sink
or of Truvy anymore!
I'll post a better step-by-step of how I went from
sink
to sh
elf

in a later post.
Here is the first thing I see when I walk into my bedroom:
I love my "mantle shelf." It is just some super cute corbels with 2 shelves wrapped in molding. (I used two shelves because I wanted it to be think and chunky and I already had the wood on hand). Here is a closer shot of the corbels ( I got them off ebay.)

Finally here is a shot of the room as you come in:

Let me tell you that rug is HUGE. I'm talking
12' by 18'
We bought it at an auction last week for
$85.
Can you believe that?
After looking at all those pictures...I am my own worst critic...I am worried now that it is too colorful.
I am second guessing my choices.
I do plan on making another set of toile curtains for the windows by the chair (so all the curtains match-again, just using that I had). I still have some other areas to add some touches to. I am thinking the area above the headboard needs something.
But isn't there a fine line between just enough and too much
? Help me find that balance!!
Anyway, thanks for stopping by! Go watch Steel Magnolias!

Linking up to
Thrifty Decor Chick
,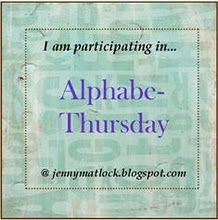 come by for a visit!