Call me
crazy
, but I never knew the "card" is card table would actually mean
"cardboard."
I just thought it was because you played cards on them.
Yeah, I'm a natural blonde-or at least I used to be. It was awhile before I caught onto the purpose for speedbumps too. I thought they had radars in them-what good is that if you have to slow down to go over them, you don't catch the speeders!
If you have been following Decorating A-Z, you saw my last auction revamp. If not, check it out
here
. Now for my next
victim
, er I mean
project
....
I bought about 4 cardboard tables (let's call a spade a spade, are you made of cardboard or not??) at the same auction I got
Scarlett
in and they cost me $3 a piece. They cost more then Scarlett because I had to fight some people off for them. Anyway, here is one of them before:
They sat in my garage for a couple months until I could get the nerve to try to cutify them. My plan was to Mod-Podge some cute scrapbook paper on them, but I wasn't sure how the messed up tops would handle all the glue and such.
When I finally got up the nerve, I hauled one into the downstairs den and decided to try to tear off the top layer of paper (that was when it dawned on me that it was made of cardboard). Huge mess, but kind of cathartic.
Another side note about me: I am a little OCD about peeling paint and paper. It is all I can do not to peel it when I come across it. If you ever invite me to your home, check the seams on all your wallpaper, it's an illness I tell you. You've been warned.

Here is the during: (yeah I started getting nervous...)


But notice the wooden legs, that is what made me want to pay $3 per table. I love the
gams
on this thing.
After I ripped all the paper off (which took a little while), I primed the top 2-3 times to seal the rest of the paper. I found several papers that coordinated and starting cutting 4 inch squares to use for the top.
I marked off the diagonals on the table because I wanted to lay the papers on a 45 degree angle. I placed the papers on the table in the pattern I wanted then tried to pick them up in an organized a fashion as possible. I got nervous about using Mod-Podge because I struggle with the decoupage bubble blues, so I opted for spray adhesive. I sprayed the table then began laying the pieces where I wanted them.
I had to work on the "tiles" for the edges and my fingers were a sticky mess, but it turned out pretty good. I painted the sides of the table in a coordinating color (a light aqua blue) then covered over the whole table with a couple coats of Mod-Podge to help seal it.
Then the bubbles began to appear--

BLIMEY!
I let the glue "cure" overnight and I gave the table about 3 coats of polyurethane and trimmed out the paper edges in coordinating ribbon. Aside from the bubbles she is pretty cute.
I did another table later in the week. This time I cut the paper into 6 inch squares and I used Mod-Podge. I thought the 4 inch tiles looked a little "quilty."
Here is the best tip I can give you about decoupaging: use a tool to help you smooth the paper down. I used to just use my fingers to work all the bubbles out, but this time I used a
"Pampered Chef" scraper
and
IT. WORKED. BEAUTIFULLY!!!!
You could use a credit card or a tool like the kind you use to put those vinyl words up, just use something other than your hands. I got ZERO bubbles on the second table. I didn't change any of the other steps. It turned out so much better. Here are a few shots of it.
My plan is to sell these two, then make one or two for me to keep. I already have the black and red papers that I want to use. (Any bets on if some of it is
toile
???)
I'm linking up to the following (make sure you drop by and see all the cuteness!!)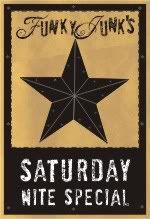 I've also link up to Reinvented's Trash to Treasure Tuesday and Kimba over at A Soft Place to Land: