I have had it on the "Coming Attraction" section of my blog. And today is the day of her big reveal. Because today begins a new week and, thus, a new letter in:
I went to THE BEST AUCTION ever this past fall. I call it THE BEST because hardly anybody was there. You know what that means, stuff goes for
cheapity cheap
(that is lower than cheap). If I remember correctly, the auctioneer practically begged me to take this off his hands. He even threw in two end tables for the same price. Are you wondering the price?
yes you read that correctly!
Okay, so it was kind of nasty, but it only needed a good cleaning. So I brought it home.

Scratch that, my husband took it to our storage shed because I was auction obsessed and had bought several pieces of furniture "for later" and we had completely
run. out. of. room
at our old house, and our house was going on the real estate market in about 2 days.
I am also obsessed with "Sell This House," "Designed To Sell," and "Get It Sold" so I knew I had to clear out and make my house look as spacious as possible. Wow, did I ever just digress...sorry, back to the regulary scheduled blog...

Here is the before. For $2, I wasn't scared. Oh and it did have drawers, they were just away on business the day I took the picture. (Really, I have no clue where they were, that just sounded funny in my head, at 11:53pm, as I was writing this)
So I set out to prime and paint her.
I am lazy and I DID NOT want to sand it.
And here she is as "The Lady in Red." Perhaps I should name her....
Let's see...
From here on out, "she" will be referred to as "Scarlett."

I used the same paint from the front door (Sherwin Williams Crabby Apple) and then brushed some glaze over the details on the doors. I changed out the hardware to a hammered bronze and I absolutely love it. Here are some close ups of Scarlett, as well as her in all her Christmas glory. (I hate to have Scarlett all dressed up and no where to go or no one to show.)

Scarlett's side view
Scarlett's doors
Scarlett's feet
Scarlett dressed for Christmas
Scarlett with her "Merry Christmas" hat on


I cannot wait for the spring auction season...wood furniture beware! Join me later in the week for some more "B" posts. (A was hard, but I already have 2-3 ideas for the letter of the week!) Check back for updates on some parties that I join in on. There are some amazing ideas floating around. I am definately in on Donna at Funky Junk's Saturday Night Special, come visit!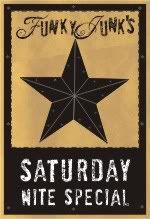 I am also joining in at Between Naps on the Porch for Met Monday--come sit awhile!
How about Make Your Monday at Twice Remembered? So much to see and so little time...get busy checking folks!!

One more party to join! Bec over at Beyond the Picket Fence is having a 100 ideas under $100 (in honor of the publication by the same name) Come over and support her and her first Linky party. (She is way braver--or should I say smarter---than I am I can't figure out how to do all this button and linky stuff!!

Okay, I'm not trying to be a show-off, a girl just CANNOT be all dressed up with no where to go. So, you can also visit Scarlett at Miss Mustard Seed's Furniture Friday.